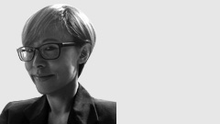 Born and bred in Hong Kong, educated in USA and now Aussie. Yvonne achieved cult legendary status with over 20 years' experience in real estate Sydney. Miss Lau lives in the City of Sydney, you'll often see her darting around Chinatown or strolling through Hyde Park! Known as the fixer, Miss Lau is part of the Ray White City Precinct team. No issue is an issue for Yvonne. Miss Lau is skilled in all aspects of property.
Yvonne Lau is a dedicated individual who uses her professionalism in real estate and her extensive knowledge of city property for the benefit of her clients.
Her excellence in customer service is impeccable having achieved outstanding results with her superior negotiation skills.
"My forensic accounting background makes me inquisitive about most things. This has certainly assisted me in negotiating some great deals!"
Having been a local resident since 1992, Yvonne is an active participant in the local community. She believes that being passionate about her job will bring forward the best results in order to gain the finest for her clients! Call Yvonne now!
Agent Reviews
David Robinson

"I was extremely happy with the high standard of services provided by Yvonne Lau when I used her as my estate agent for two property transactions. Yvonne managed the sale and purchase of two Sydney CDB apartments for me in 2012 and 2013. I was happy with the results that were achieved in both transactions. Yvonne was a big factor in achieving those successful outcomes. She put a great deal of energy and focus into her role as my agent. I was really impressed by her professionalism and the way she would always 'go the extra mile' to provide the best possible service for me. She was always very accessible and available when I needed to see her and discuss any issues. I found Yvonne to be a very nice person and I enjoyed working with her. I would have no hesitation recommending Yvonne to anyone else who is looking for an estate agent".