If you really want to explore the city without the hassle of finding transport but wanting the flexibility of travelling, why not try renting a bicycle?!
In recent years, more and more cyclist have gone on the road and the council has built cycleways around the city for safer and convenient way to travel around the city.
There are free courses on cycling around the city! Click here for more information!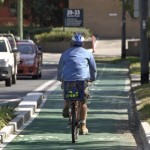 Places to rent a bike:
Pyrmont – Sydney Electric Bikes
The Rocks – Bonza Bike Tours
The Rocks – Bike Buffs
Chippendale – Electric Velocity
Newtown – Bike Sydney
Centennial Park Cycles – Cycle Hire
Sydney Olympic Park – Bike Hire Sydney Olympic Park
Manly – Manly Bike Tours
If you want to own a bike, one of the most confusing things may be simply figuring out what kind of bike to get.
A good way to start is:
consider what kind of riding you are going to do, such as commuting, recreation or shopping and how often you are likely to ride.
visit one or more good bike shops to discuss your needs before making a decision
A good retailer will most likely: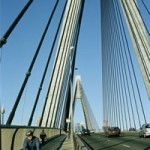 discuss your needs
try several models for size
take measurements
make adjustments until they think you are ready for a short test ride near the shop.
Don't forget that getting a bike that 'fits' properly is as important as getting the right type of bike for you.
Leave room in your budget for accessories – some are required by law and some just make good sense.
Required by Law:

an approved helmet – must be worn at all times when riding a bike. This applies to all riders regardless of age.

front and rear lights – must be fitted and in use if riding at night. Your bike must also have a red rear reflector.
bell or horn (warning device) – must be fitted within easy reach and in working order.
Other useful accessories: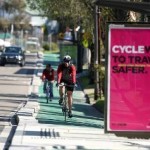 a bike map – most local councils offer local area cycling maps. You can request the Sydney Cycling Guide+Map here.
a luggage rack and panniers (saddle bags) – invaluable for regular commuters;
reflective clothing – an essential investment for riding in low-light conditions;
a good bike lock – don't lose your valuable investment;
a trip computer – allows you to track your progress and fitness gains.
Getting more into it? Click here to get more information on how to maintain and repair your bike!
Helpful links