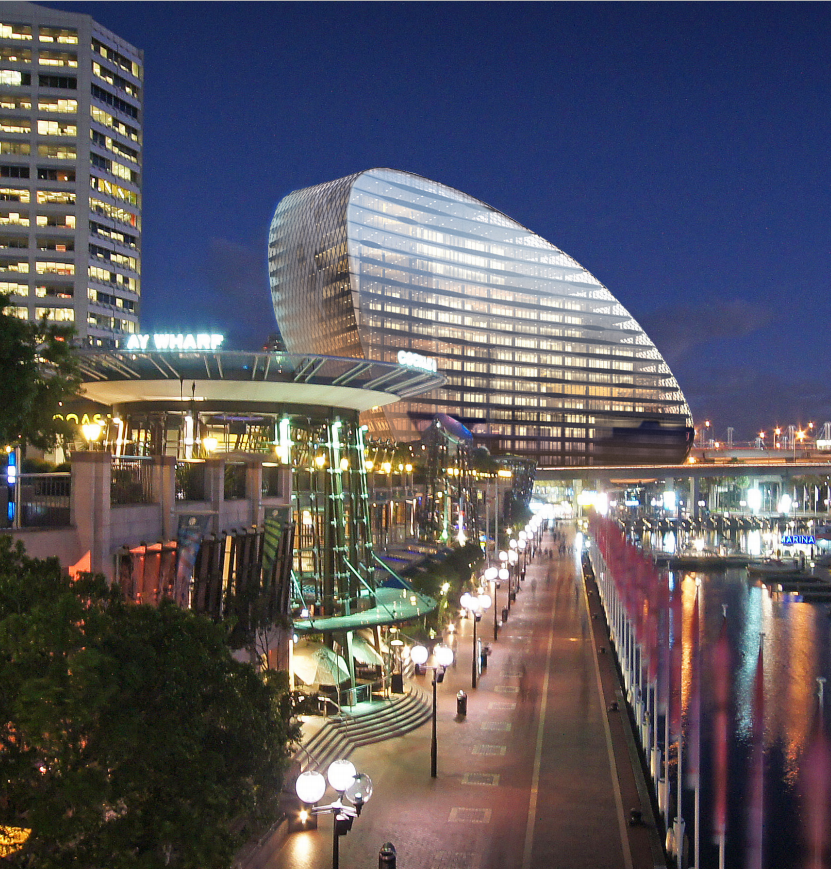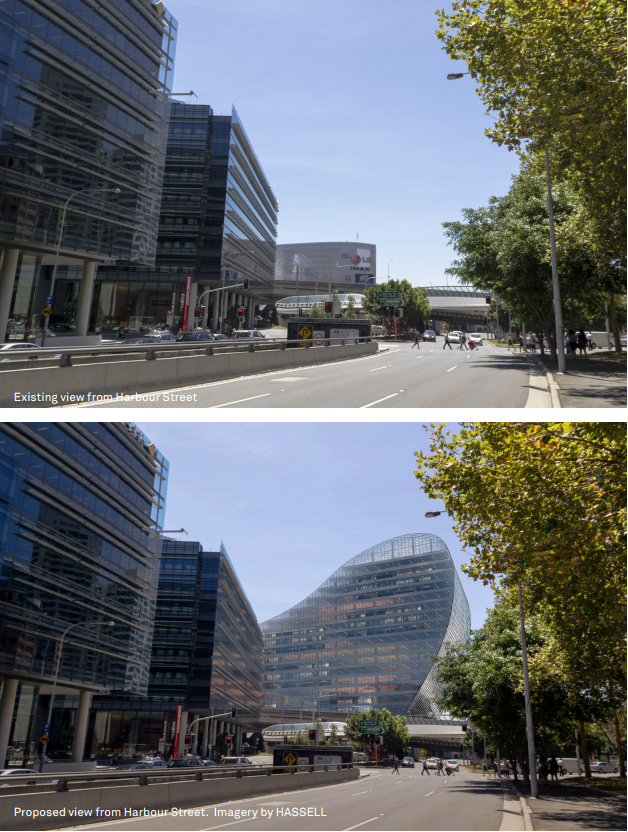 The Ribbon will define and activate the southern foreshore edge of Darling Harbour. It will deliver a building form that contributes positively to both Darling Harbour and Tumbalong Park and provide a gateway landmark on approach and departure from the City.
The new office, retail and entertainment complex designed by Hassell is named The Ribbon because its form is likened to silver ribbons emerging from its urban context – the expressways, the Harbour, as well as surrounding public spaces.
The building will be completed in 2018.
Read more here: THE RIBBON URBAN DESIGN REPORT